Join us in the fight against human trafficking!
Your generosity is appreciated
Is someone forcing you to do things you don't want to do?
Call the National Human Trafficking Hotline at 1-888-373-7888 or Text BE FREE
HOW DO WE FIGHT HUMAN TRAFFICKING?
PREVENTION (REDUCING VULNERABILITY)
Traffickers are experts at recognizing and preying upon vulnerabilities, reaching out to and strengthening vulnerable populations is one way to fight human trafficking. This might include mentoring programs for children in foster care, after school programs for "latch key" kids, working with organizations to prevent child abuse, school curriculum for students, parent training programs, programs that help struggling readers, and more.
AWARENESS AND TRAINING
The more our community acknowledges that human trafficking exists and learns how to recognize the signs, the quicker individuals will be to report suspicious activity that could be trafficking, and to prevent becoming victims themselves. When this happens, we will see an increase in rescues, and in arrests, as the community stands up and says, "No more".
MOBILIZING THE COMMUNITY
It is essential that all community members see themselves as part of the solution to human trafficking. Informed citizens, active in the protection of the most vulnerable, is the key to ending this scourge on our communities. A population that decries a culture that winks at the degradation of others, and grooms our young people to become victims by glorifying unrestrained sex, drug and alcohol usage, and the sexualization of our children, will be the population that puts an end to human trafficking.
REDUCING THE DEMAND
The sex industry is fueled by greed. As long as traffickers can make money abusing their victims, they will continue to do it. If, however, there was no longer anyone willing to pay for the services of the victim, the traffickers would no longer make money. Reducing the demand can be achieved through general education of what victims suffer, through changing cultural attitudes that condone and "wink at" men buying sex, through training programs for offenders, through stiffer penalties for those who buy sex, and through social pressure as offenders' willingness to buy sex is published rather than being kept hidden.
RESCUE AND VICTIM ASSISTANCE
When law enforcement has been asked, "How can the public best help victims?", their response has been, "We need a place to bring them that is safe". When victims are rescued, they need a safe place to stay, clothes, food, counseling, education, legal assistance, practical assistance like rides and help with appointments, and much more. Partnering with a safe home, and supporting financially or as a volunteer is desperately needed. Those victims on the streets who have been beaten and brainwashed and humiliated into believing that this is the only life they could ever have need to know there is an alternative, and loving people are waiting to help them.
PARTNERING WITH LAW ENFORCEMENT
Due to the complex nature of the crime of human trafficking, perpetrators often operate unnoticed. Resources required to uncover violations can be significant. Victims aren't likely to self-identify as a victim. Many times victims are misidentified and treated as criminals. Training for law enforcement is essential so that officers can recognize the signs of human trafficking, can interview in a way that confirms initial suspicions, and safely separate a victim from his/her trafficker. We have been told that when a victim is rescued, a neutral place is needed, in which interviews and questioning can take place, a place that is not threatening and intimidating, as a police station might be. Local organizations can volunteer to be that neutral place, and to let law enforcement know they "are there" to assist.
PROSECUTION
Prosecuting traffickers will get them off the street, and send a strong message to other "would be" traffickers, that this is a risky business. Training prosecutors and judges to understand the victim mindset, as well as providing support to victims that are willing and able to testify will help increase the likelihood that criminals are prosecuted. Legislation that calls for stiff penalties is needed so that traffickers do not get off with a "slap on the wrist". Currently, human trafficking is an extremely lucrative business that carries very little risk. We need to change that.
LEGISLATION
Passing legislation that protects and helps victims, provides just punishment and deterrents for traffickers and buyers of sex, and all those who profit or turn a blind eye to it, is crucial for sustainable change.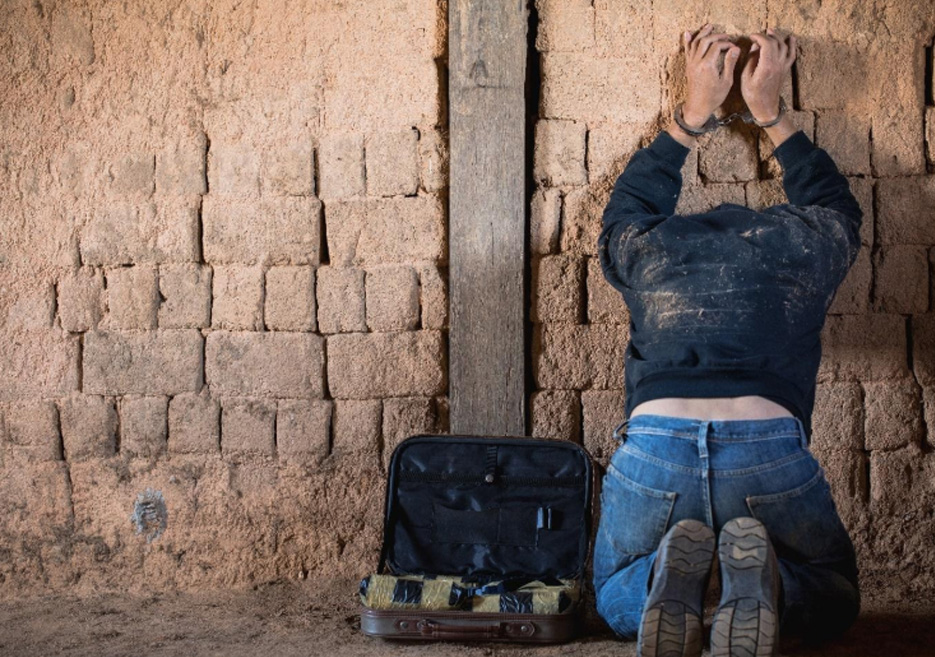 STATISTICS/FACTS ABOUT HUMAN TRAFFICKING
More people in the world are slaves today than at any other time in history.
27 million people are enslaved globally
2 million more will become enslaved each year
300,000 children in the USA are at risk of being trafficked
$200, 000. is made by a pimp from one sex trafficking victim
$32 billion a year is made by traffickers
It is the fastest growing crime worldwide
The average age of induction into sex trafficking is 11-14 years old
Boys are increasingly becoming victims and a pimp will get paid double for a boy
Sex trafficking victims are often forced to service up to 40 men a day
Every 30 seconds someone is trafficked
Only 1% of victims are ever rescued
DOES HUMAN TRAFFICKING REALLY HAPPEN IN NJ?
Please click on these links to read of recent cases of human trafficking right here in our own backyards! These links are from the NJ Office of Attorney General, Division of Criminal Justice, Human Trafficking Task Force site.
Indictment Charges Trenton, N.J., Couple With Human Trafficking for Allegedly Forcing Girl, 17, to Work as Prostitute at Area Hotels
Man Sentenced to 13 Years in Prison On Human Trafficking Charge for Trafficking Girl, 16, from New York to New Jersey For Prostitution